NYC to Newark Rates
ONLY CHECKING UBERX PRICES - back
| Price | Checked | Surge |
| --- | --- | --- |
| $67 to $80 | 4 mins ago | None |
| $67 to $80 | 6 mins ago | None |
| $67 to $81 | 10 mins ago | None |
| $65 to $78 | 12 mins ago | None |
| $65 to $78 | 14 mins ago | None |
| $66 to $79 | 16 mins ago | None |
| $66 to $79 | 20 mins ago | None |
| $66 to $79 | 28 mins ago | None |
| $66 to $79 | 32 mins ago | None |
| $66 to $79 | 40 mins ago | None |
| $66 to $79 | 42 mins ago | None |
| $66 to $79 | 44 mins ago | None |
| $66 to $79 | 46 mins ago | None |
| $65 to $78 | 56 mins ago | None |
| $65 to $78 | 58 mins ago | None |
| $65 to $78 | 1 hr ago | None |
| $65 to $78 | 1 hr, 2 mins ago | None |
| $67 to $80 | 1 hr, 6 mins ago | None |
| $67 to $80 | 1 hr, 8 mins ago | None |
| $66 to $79 | 1 hr, 14 mins ago | None |
Rates are frequently checked 24/7 & shown above.
Uber dynamically changes the fare pricing throughout the day to keep up with demand.

This page shows the current fare cost along with historical data & surges for the exact same ride estimate.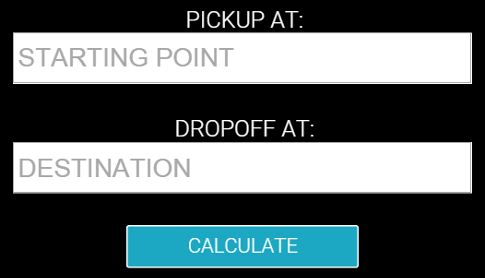 Statistics - Startup Timeline - Live Fare Map
Sitemap - Help - Privacy - Contact
we're not affiliated with Uber®, but fare estimates are direct from them.