NYC to Newark Rates
ONLY CHECKING UBER X PRICES - back
| Price | Checked | Surge |
| --- | --- | --- |
| $51 to $61 | 2 mins ago | None |
| $51 to $61 | 6 mins ago | None |
| $51 to $61 | 12 mins ago | None |
| $51 to $61 | 14 mins ago | None |
| $51 to $61 | 18 mins ago | None |
| $51 to $61 | 22 mins ago | None |
| $51 to $61 | 26 mins ago | None |
| $53 to $64 | 30 mins ago | None |
| $53 to $64 | 32 mins ago | None |
| $53 to $64 | 34 mins ago | None |
| $53 to $64 | 36 mins ago | None |
| $53 to $64 | 38 mins ago | None |
| $53 to $64 | 42 mins ago | None |
| $53 to $64 | 44 mins ago | None |
| $53 to $64 | 46 mins ago | None |
| $53 to $64 | 48 mins ago | None |
| $53 to $64 | 52 mins ago | None |
| $53 to $64 | 54 mins ago | None |
| $53 to $64 | 1 hr, 2 mins ago | None |
| $53 to $64 | 1 hr, 6 mins ago | None |
Rates are frequently checked 24/7 & shown above.
Uber dynamically changes the fare pricing throughout the day to keep up with demand. This page will show the current fare cost, along with sharing historical data & surges for the exact same ride estimate.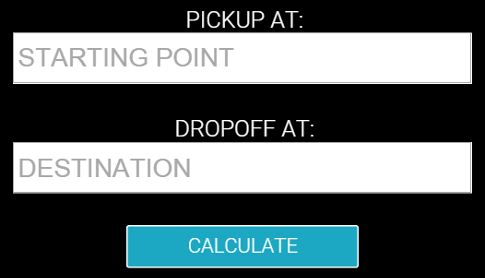 Statistics
-
Startup Timeline
-
Surge Map
-
Help
we're not affiliated with Uber®, but fare estimates are direct from them.