Huntington Beach Uber Prices
CURRENT & HISTORICAL RATES - all cities
Use our fare estimator to get any ride's price

UberSUV
Room For Everyone (seats 6)
Base Fare: $15
Per Minute: $0.50
Per Mile: $4.30
Cancellation Fee: $10
Service Fees: $0
Minimum Fare: $25
UberBLACK
The original Uber (seats 4)
Base Fare: $8
Per Minute: $0.45
Per Mile: $3.55
Cancellation Fee: $10
Service Fees: $0
Minimum Fare: $15
UberSELECT
A Step Above Your Everyday (seats 4)
Base Fare: $5
Per Minute: $0.40
Per Mile: $2.35
Cancellation Fee: $10
Service Fees: $1.95
Minimum Fare: $10.95

uberXL
Low-cost rides for large groups (seats 6)
Base Fare: $1
Per Minute: $0.30
Per Mile: $1.55
Cancellation Fee: $5
Service Fees: $1.95
Minimum Fare: $7.95

WAV
WAV (seats 4)
Base Fare: $1
Per Minute: $0.30
Per Mile: $1.55
Cancellation Fee: $5
Service Fees: $1.95
Minimum Fare: $7.95

uberX
THE LOW-COST UBER (seats 4)
Base Fare: None
Per Minute: $0.15
Per Mile: $0.90
Cancellation Fee: $5
Service Fees: $1.95
Minimum Fare: $4.95

ESPAÑOL
THE LOW-COST UBER (seats 4)
Base Fare: None
Per Minute: $0.15
Per Mile: $0.90
Cancellation Fee: $5
Service Fees: $1.95
Minimum Fare: $4.95

ASSIST
THE LOW-COST UBER (seats 4)
Base Fare: None
Per Minute: $0.15
Per Mile: $0.90
Cancellation Fee: $5
Service Fees: $1.95
Minimum Fare: $4.95

Cities within this metro area:
Laguna Beach, Fullerton, Santa Ana & more.
Changes in Huntington Beach since Apr 21st 2016:
Nearby City Rates:
Los Angeles
Long Beach
Orange County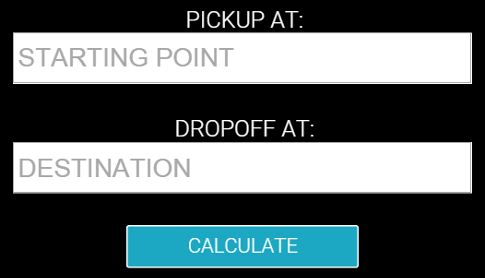 Surge Prices can come and go within minutes; if there is a high demand for rides at that time.
Because they're so volatile, they can't be shown here. Enter a specific ride to see real-time surges in that area.
We check the Uber pricing details & available car services for Huntington Beach, California; Around the clock.
We automatically scan and compare official, current data directly from Uber themselves.
Historical rates & corresponding dates will also be listed on this page.