Jacksonville Uber Prices
CURRENT & HISTORICAL RATES - all cities
See the rates for any ride with our fare estimator

UberBLACK
THE ORIGINAL UBER (seats 4)

Base Fare: $7
Per Minute: $0.55
Per Mile: $2.20
Cancellation Fee: $10
Service Fees: $0
Minimum Fare: $15
UberSUV
ROOM FOR EVERYONE (seats 6)

Base Fare: $7
Per Minute: $0.55
Per Mile: $2.20
Cancellation Fee: $10
Service Fees: $0
Minimum Fare: $15
uberXL
LOW-COST RIDES FOR LARGE GROUPS (seats 6)

Base Fare: $3
Per Minute: $0.20
Per Mile: $1.15
Cancellation Fee: $5
Service Fees: $2.05
Minimum Fare: $8.05

uberX
THE LOW-COST UBER (seats 4)

Base Fare: None
Per Minute: $0.11
Per Mile: $0.75
Cancellation Fee: $5
Service Fees: $2.05
Minimum Fare: $6.30

Cities within this metro area:
Palatka, Orange Park, St. Augustine, Jacksonville Beach, Fernandina Beach
Changes in Jacksonville since Nov 2nd 2016: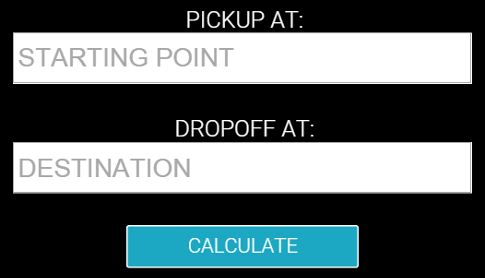 Surge Prices can fluctuate in a matter of minutes, therefore they cannot be shown above.
However you can enter your specific route above to check if there are any real-time surges for that area.
We monitor the Uber pricing structures and car service availability for Jacksonville, Florida 24/7.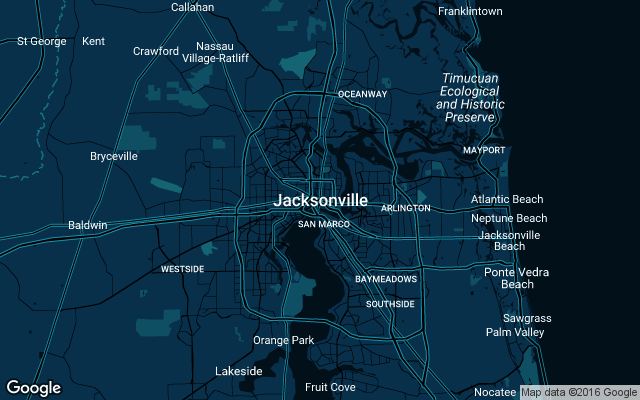 New results are compared with current data and we automatically update this page if there's any changes.
Historical rates and corresponding dates will also be listed on this page.