Oakland Uber Prices
CURRENT & HISTORICAL RATES - all cities
Get rates & check for surges with the fare estimator

SUV
ROOM FOR EVERYONE (seats 6)
Base Fare: $15
Per Minute: $0.90
Per Mile: $3.75
Cancellation Fee: $10
Service Fees: $0
Minimum Fare: $25
BLACK
THE ORIGINAL UBER (seats 4)

Base Fare: $8
Per Minute: $0.65
Per Mile: $3.75
Cancellation Fee: $10
Service Fees: $0
Minimum Fare: $15
SELECT
A STEP ABOVE THE EVERY DAY (seats 4)

Base Fare: $5
Per Minute: $0.50
Per Mile: $2.75
Cancellation Fee: $5
Service Fees: $1.55
Minimum Fare: $10.55
WAV
WHEELCHAIR ACCESSIBLE VEHICLES (seats 4)
Base Fare: $5
Per Minute: $0.45
Per Mile: $2.15
Cancellation Fee: $5
Service Fees: $1.55
Minimum Fare: $8.55

uberXL
Low-cost rides for large groups (seats 6)

Base Fare: $2
Per Minute: $0.25
Per Mile: $1.40
Cancellation Fee: $5
Service Fees: $1.55
Minimum Fare: $8.55

uberX
uberX (seats 4)

Base Fare: $1.50
Per Minute: $0.15
Per Mile: $0.85
Cancellation Fee: $5
Service Fees: $1.55
Minimum Fare: $6.55

ASSIST
THE LOW-COST UBER (seats 4)
Base Fare: $1.50
Per Minute: $0.15
Per Mile: $0.85
Cancellation Fee: $5
Service Fees: $1.55
Minimum Fare: $6.55

Changes in Oakland since Mar 10th 2016: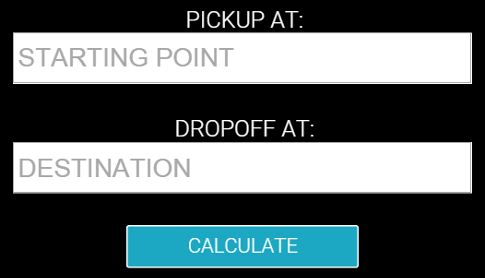 Surge Prices can fluctuate in a matter of minutes, therefore they cannot be shown above.
However you can enter your specific route above to check if there are any real-time surges for that area.
We constantly scan and compare Uber's rates in Oakland, California & the rest of the SF Area.
If anything changes (whether pricing or car service availability), we log the specifics on this page.
We look at both the most recent data we have, and the new data, then update this page if there are any changes.
Oakland is within the larger San Francisco coverage area that Uber has, so they share the same rates.